Posted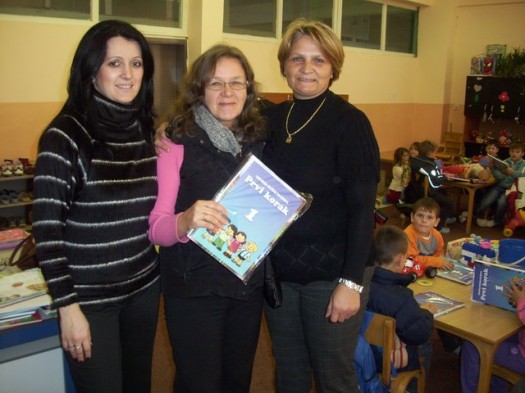 From the director of a kindergarten in the Serbian part of eastern Bosnia:
I have looked over your beautiful "Bonton za Decu" character-building books along with the teachers, and we all agree that they are very well done indeed. The illustrations are beautiful, and the stories, which are tailored perfectly for children represent an excellent didactic tool for the socio – emotional aspects of child development. We thank you for your concern to support early-learning and development of the pre-school children here in our city.
From a Serbian colleague who worked tirelessly on getting Bonton za Decu ready for the printer. She is also the mother of a 4-year old boy:
Such a character-building curriculum is very needed in the Balkans, as children of all ages need a totally new mind set following the war and all the atrocities that were committed.  In school they learn to read and write, but there are no teachings of values, so these books are very important for forming a strong foundation for their young lives!
From the mother of a 4-year old girl:
My child is only 4 years old, but these books are an excellent method of forming the right motivation in her. She is learning so many important things for her life at such an early age. The stories keep her attention, and the activities reinforce the lessons learned.